10 Year-Old Boy Survives After Being Impaled in the Head
Ariela, Fresh Face Editor
September 20, 2018
Hang on for a minute...we're trying to find some more stories you might like.
Xavier Cunningham is a 10-year-old boy from Harrisonville, Missouri. Outside of Xavier's home on September 8, he was attacked by a swarm of wasps. While he was trying to get away from the wasps, Xavier fell 4 feet, head first, while he was climbing down the ladder from his tree house. Xavier landed on a meat skewer that passed straight through his face to the back of his skull.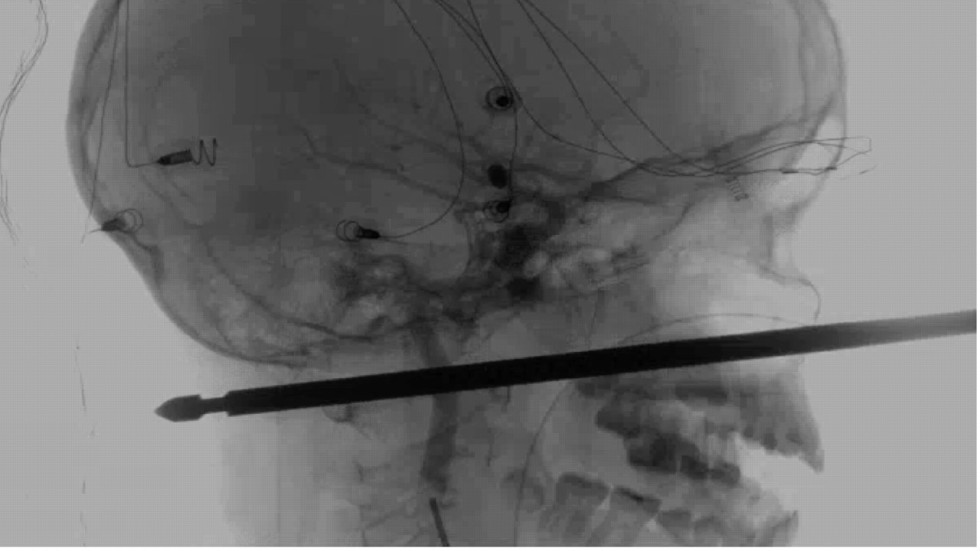 Xavier's mother said "I heard screaming, and I went running down the stairs."
As Xavier's parents were rushing him to the hospital, Xavier said something that no parent wants to hear. He said it felt like he was dying. Xavier was transferred to two different hospitals, until they arrived at the University Kansas Hospital in Kansas City. There the doctors found the the meat skewer had avoided anything vital.
Xavier's dad told FOX 4 "It missed his brain, it missed his brain stem, it missed the nerves, everything that's valuable in your head. It missed everything."
Even though nothing was damaged, the surgeons were worried about removing the skewer. They made the decision to wait until morning to assemble the relevant doctors to attempt the extraction. And that meant Xavier would have to wait in the hospital for several hours with the skewer in his face.
Doctors were amazed that Xavier had even survived to that point. "'You couldn't draw it up any better. It's one in a million for it to pass 5-6 inches through the front of the face and back and not have it hit these things," stated Koji Ebersole, endovascular neurosurgery director.
The hours of surgery were successful and Xavier is supposed to be released from the hospital in a matter of days.