Two College Students Fall to Their Death for Photo-Ops
In the same week, two college students plunged to their deaths.
Sydney Monfries fell from the Campus Clock Tower at Fordham University in the New York City's Bronx, and died. The 22- year-old, along with a group of friends, were planning on taking a selfie at the top of the tower following the senior tradition.
Sydney climbed the tower at around 3 a.m. when she fell through an opening, dropping 40 feet to her death, reported the New York Post. Sydney was about to graduate with her bachelor's degree. Her family will receive her  degree posthumously in honor of her hard work.
Many students believe climbing the tower is one of the things you have to do before graduation. "The thrill of danger is definitely a huge allure to going up," one student was quoted by the paper as saying. "I would say the other two reasons for going up are the amazing view of the entire campus from up there and the ability to brag about doing it."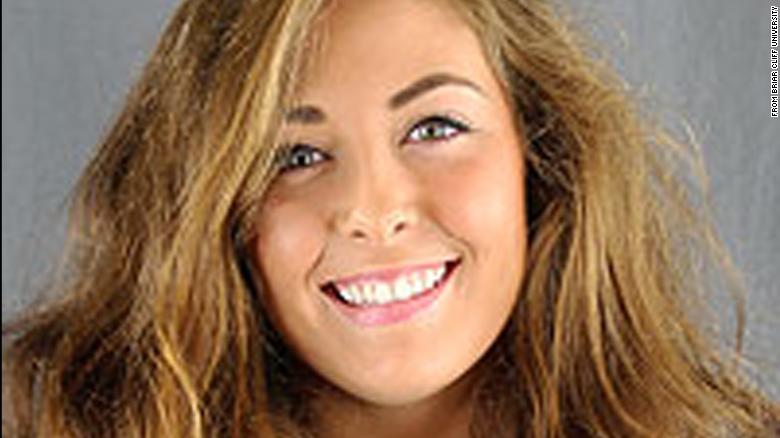 The second student was Andrea Norton from Briar Cliff University. She went hiking on a school trip and while taking a selfie, fell to her death. The 20-year old college junior fell approximately 100 ft.
Andrea played women's volleyball for BCU. Many of Andrea's friends and teammates posted on social media beautiful quotes and memories with her, she will clearly be remembered.
"We are saddened by the unexpected passing of our beloved teammate Andrea Norton. #22 on the court, #1 in our hearts. Thank you for the prayers, calls, texts and emails. As Dre would say: Greater is he that is in you than he that is in the world. 1 John 4:4 #BattleOn" pic.twitter.com/PRRJa11Wfs
— Briar Cliff Women's Volleyball (@Cliff_WVB) April 14, 2019
These two college students are perfect examples of how short and fragile life can be…and a warning to others about the dangers of taking selfies in precarious locations.