Top U.S. News Stories of 2017
Opioid Crisis – Many people probably don't know what opioids are, but every day, more than 90 Americans die after overdosing on opioids – drugs such as prescription pain relievers, heroin, and fentanyl.  
The number of addicted pregnant women has been increasing in numbers. Nationally, the rate of American children born with neonatal abstinence syndrome, a set of symptoms experienced by babies exposed to drugs in the womb, has quadrupled over the past 15 years.  Experts say that the United States is experiencing an opioid epidemic because 2 million Americans have become dependent on opioid. Most people that get prescribed the drug don't know that they will get addicted and underestimate the strength of the drug. The number of overdose deaths related to heroin increased 533% between 2002 and 2016, from an estimated 2,089 in 2002 to 13,219 in 2016.
Charlottesville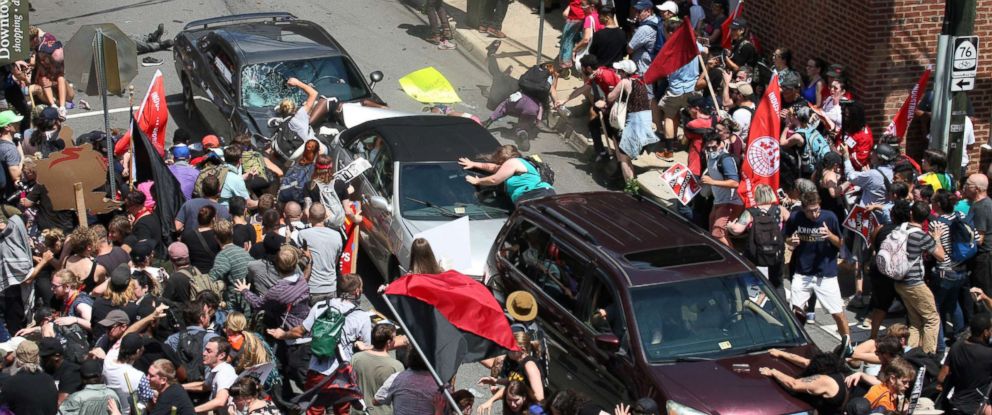 Violence happened in the town of Charlottesville on August 12, 2017 after hundreds of white nationalists and supporters in a "Unite the Right" rally over plans to remove a Confederate statue. Clashes broke out between the white nationalists and counter-protesters, which caused Virginia's governor to declare a state of emergency. At one point in the afternoon, a vehicle drove into a crowd of counter-protesters before speeding away, resulting in one death and leaving more than a dozen others injured. State police later reported the crash of a helicopter that was monitoring the events in Charlottesville, killing two troopers.
http://time.com/charlottesville-white-nationalist-rally-clashes/
Las Vegas Shooting – 
On the night of October 1st, a gunman opened fire from a hotel room near the Route 91 Harvest music festival. The sniper left 58 people dead and 546 injured. 64-year-old Stephen Paddock of Mesquite, Nevada, fired more than 1,100 rounds from his suite on the 32nd floor of the nearby Mandalay Bay hotel.
https://en.wikipedia.org/wiki/2017_Las_Vegas_shooting
Bowe Bergdahl  
received a dishonorable discharge from the US Army, but avoided prison time for desertion after abandoning his outpost in Afghanistan in 2009.  Sgt Bergdahl was released in March 2015, five years after being captured by Afghan Taliban, in a controversial exchange for five Taliban officials being held at Guantanamo Bay.  President Trump had called him "a no-good traitor who should have been executed".  He was captured by the Haqqani insurgent network.   Eugene Fidell, Bergdahl's civilian attorney, said, "As everyone knows, he was a captive of the Taliban for nearly five years, and three more years have elapsed while the legal process unfolded. He has lost nearly a decade of his life." He was forced to drink putrid water. Bowe wrote a paper about how sorry he is for all of the Marines who died trying to save him.
 https://www.nytimes.com/2015/03/26/us/army-bowe-bergdahl-desertion-charges.html